How Liahona Academy Helps Troubled Teen Boys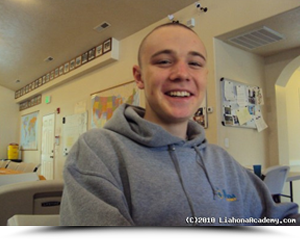 With our family-like environment we can provide each student with a code of ethics that will help them overcome the overwhelming control of selfishness and self-centeredness. We believe troubled boys that are self-absorbed are at risk for substance abuse and addiction, behavioral issues, and school problems. Therefore, positive peer culture is a characteristic of our treatment center and part of our philosophy. At Liahona Academy all troubled boys contribute to better themselves and their fellow students.
Liahona Academy uses positive peer culture to facilitate change in troubled boys. We place the power of change in the hands our troubled boys, we are here to help them and guide them in the right direction. If you are the parent of a troubled boy in need of real life changing therapy, behavior modification, and treatment in one boarding school, Liahona Academy may be the solution. Our experienced and caring staff is dedicated to the recovery of your son. Call us today at 1-800-675-8101.